Build or renovate the home of your dreams
If you're considering building a new home or renovating your current home, you'll be glad to know that Dollar Bank has a construction mortgage designed with you in mind. Dollar Bank has made construction financing easy and affordable. Our mortgage experts will be there for you the entire way.
Our construction mortgages offer:
Only one closing – your construction mortgage will automatically convert to a permanent mortgage with the same low rate you received at application – protecting you from increased rates.
Low rate adjustable and fixed rate mortgages.
Application is identical to any mortgage.
Mortgage amounts up to $2 Million.
Interest-only payments as each construction phase is completed.
Building on an empty lot?
When building a new home on an empty lot, most often the lot purchase and construction financing can be rolled into one mortgage. If you already own the lot, you can use the mortgage to finance the construction costs. And, if you have a current mortgage on the lot, you may be able to roll that into the construction financing.
Renovating an existing home?
You can finance the renovation cost and the mortgage financing with one loan. When Dollar Bank does a renovation mortgage, we appraise the current home as if the renovations are complete so that would give the benefit of the proposed improvements to the value of the appraisal report. We can lend up to 95% of the as-completed value for loan amounts up to $647,200, 90% up to $850,000, 80% up to $2 million and 85% up to $1,250,000. This loan works just like a construction mortgage.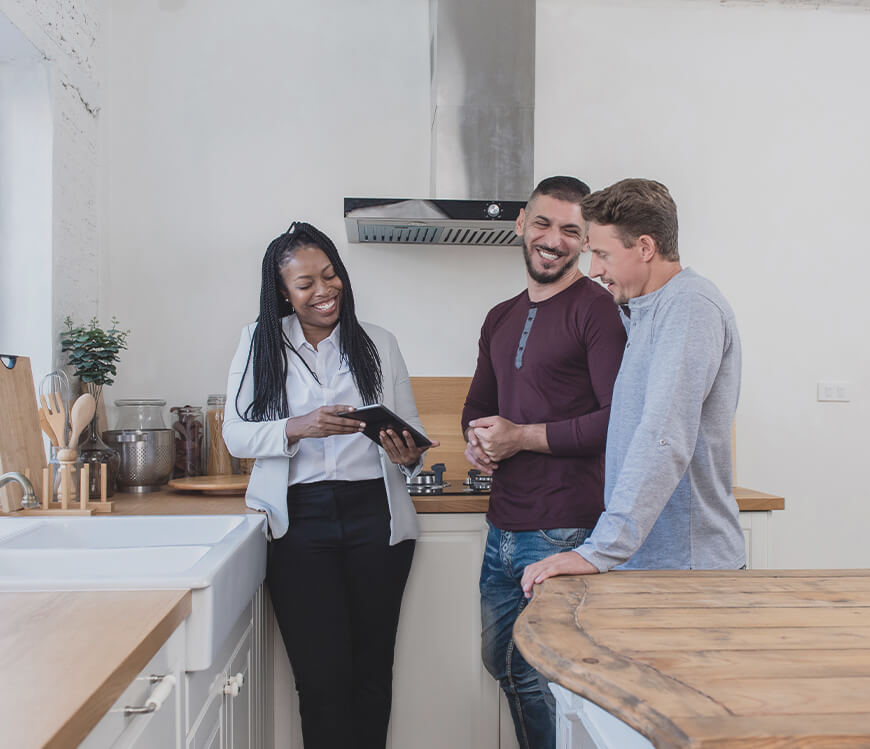 Choosing the right mortgage
When it comes to choosing a mortgage, it's easy to become overwhelmed. When you know your options, you can make a sound financial decision that benefits you for years to come.

Dollar Bank offers adjustable rate mortgages (ARMs) that allow you to lock in a low, fixed-rate for up to five years with loan amounts up to $2 million. Then, after the fixed-rate period ends, your rate changes to a 6-month adjustable rate. The greatest feature of the ARM is the low lock-in rate that helps you build the house of your dreams with affordable monthly payment.
Don't forget that if your existing home is for sale, you may be able to apply the equity in that home toward a down payment on your new home.
Find out more about our fixed and adjustable rate mortgages.
The best way to get started
Get pre-qualified for the cost of the land and estimated cost of the construction and know how much you can afford.
Get Pre-Qualified for a Mortgage
Here are the items you'll need at application:
Copy of the deed for the land if you own it
HUD-1 settlement statement for the purchase of the land within 12 months of applying or contract for the purchase of the land
Contract for the purchase of the land if you don't own it
Contract with licensed general contractor along with their company name, address, phone number and certificate of liability insurance
Plans and specifications for your new home or renovation
Hazard insurance covering the property during construction – either the builder's risk or your homeowner's insurance policy
Want to talk with a mortgage expert?
Stop by any office, call 1-800-344-5626 or visit Dollar.Bank/MortgageExperts.
Contact our mortgage experts
Simply complete the form below and a mortgage expert from your area will be in touch with you soon.
The information presented is general in nature and is for information purposes only. It is not intended to provide specific legal, tax or other advice to individuals.