Careers
Think you need to be a financial whiz to work at Dollar Bank? Think again. You just need to enjoy helping others. And if you do, then lots of opportunities await.
At Dollar Bank,
we do things
differently.
In 1855, our founder Charles Colton opened a bank for working folks. His premise was simple: anyone with a dollar in their pocket should have a crack at a better life. (Yeah, that's how we got our name.)
Today, we're the largest mutual bank in the country and proudly independent. But our focus is still the same: developing solutions that empower people to live better lives. That's the focus we place on our customers. And that's the focus we place on those who work here. Because it takes a special kind of person to help others. And we believe those people should be rewarded, too.
Strength through diversity.
We've believed in the power of diversity for over 165 years. And we've practiced it too. In 1855, that meant opening our doors to people of color, immigrants and women at a time when a lot of other businesses shut theirs. Today, it means actively recruiting, developing and empowering people for a diverse and inclusive workplace.
The reason is simple: respecting all voices doesn't just allow us to better serve the needs of our customers. It allows us to better serve those who work here. And that's exactly how it should be.
What Dollar Bank can do for you.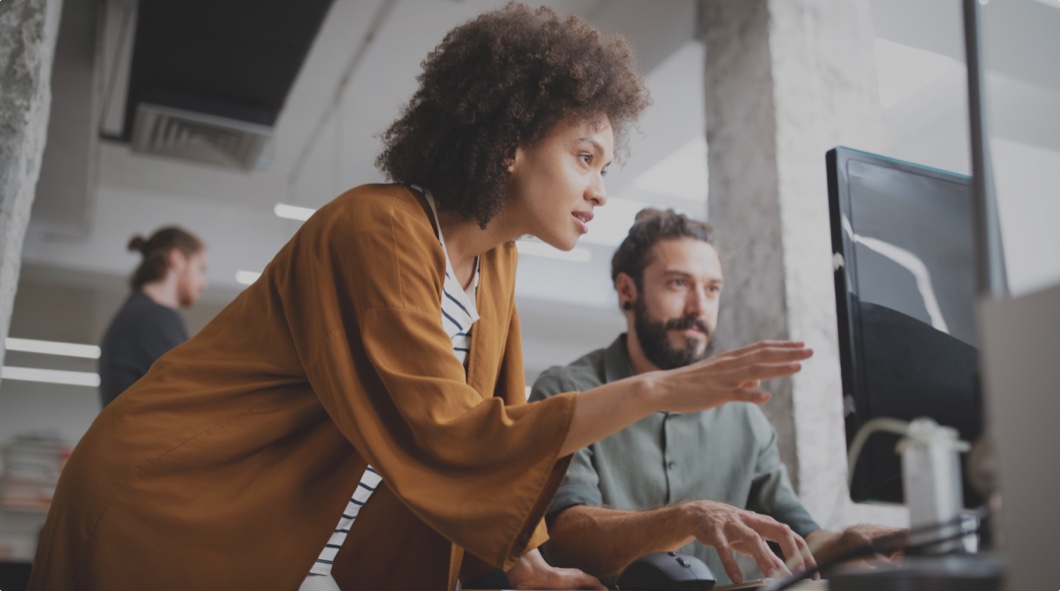 Training & career growth
Think you need banking experience to work at Dollar Bank? Nope. Just good people skills! In fact, some of our best, longest-tenured staff didn't come from financial backgrounds. Point is, we'll train you so that you're ready and comfortable to hit the ground running. And that's just the beginning. Dollar Bank is full of opportunities. And all employees are encouraged to apply for internal job listings before they go public. That way, your career can keep growing – just the way we like it!
...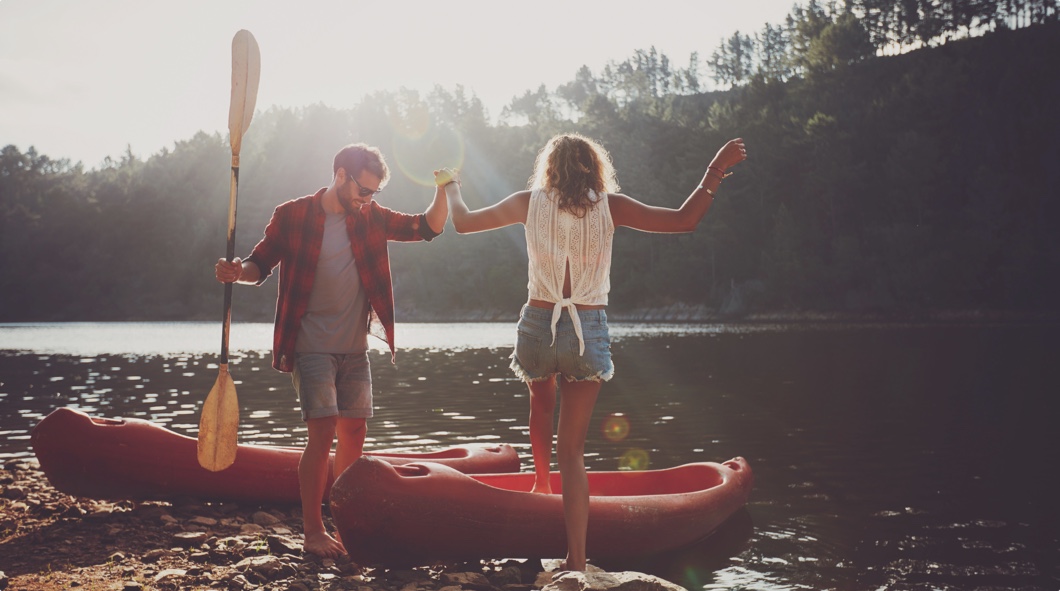 Work life balance
At Dollar Bank, this isn't a myth. It's a promise. We believe in people giving their all during working hours, then going home to those that matter most in their lives. Here, we staff so that people are productive. Not overburdened.
...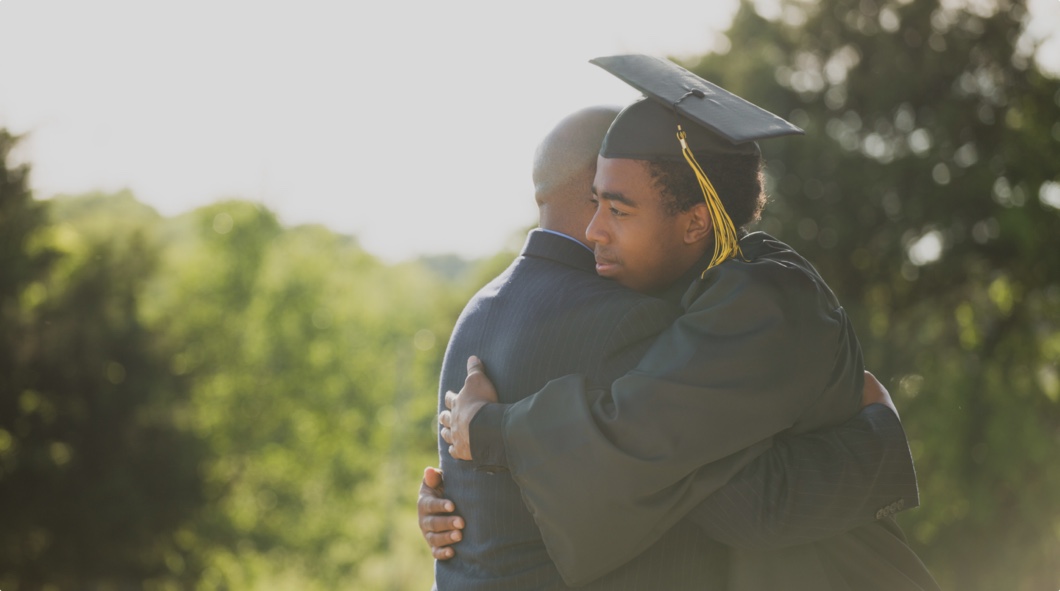 Tuition reimbursement
We love enthusiastic learners! That's why we help pay for undergraduate, graduate and continuing education programs. All part-time and full-time Dollar Bank employees are eligible. Why? Because we learned something, too. Helping shoulder the high cost of education opens new avenues and makes people better at what they do.
...
Employee rewards & recognition
We regularly celebrate our employees with programs that nurture a feeling of belonging and sense of community while helping maintain engagement and engrain cultural positivity.
You're covered on healthcare
All full-time Dollar Bank employees and their partners enjoy comprehensive healthcare with plan options that are right for them – and their wallets.
401(k) match
Dollar Bank has generously matched 4.5% of tax-free staff contributions. And we've never missed this commitment in our over 165-year history.
Paid parental leave
The arrival of a new child is a life-changing event. We provide generous paid time off so that both you and your baby start this new chapter together.
Wellness reimbursement
We reimburse expenses for both gym & Weight Watchers memberships. Because part of being happy is being healthy, too.
Competitive pay
We believe you should be fairly compensated for all you do here at Dollar Bank and our compensation levels are good.
Discounts
Employees receive special discounts on mortgages, deposit accounts, wireless plans, entertainment, travel and consumer products. In total we offer more than $200,000 in discounts on over 10,000 brands!
Paid volunteer days
We provide each employee two paid days off (separate from vacation days) to volunteer at the 501(c)(3) of their choice.
Opportunity is waiting.
We believe in empowering our employees to succeed in their careers. Learn about our benefits, departments and roles, career paths, professional development resources and more.
What you
can do at
Dollar Bank.
Everyone at Dollar Bank has a hand in developing solutions that help our customers, "get there." There's an array of positions that make this possible. Some are front and center with customers. Others make the customer experience better from behind the scenes. But each role is important – just like the people who fill them.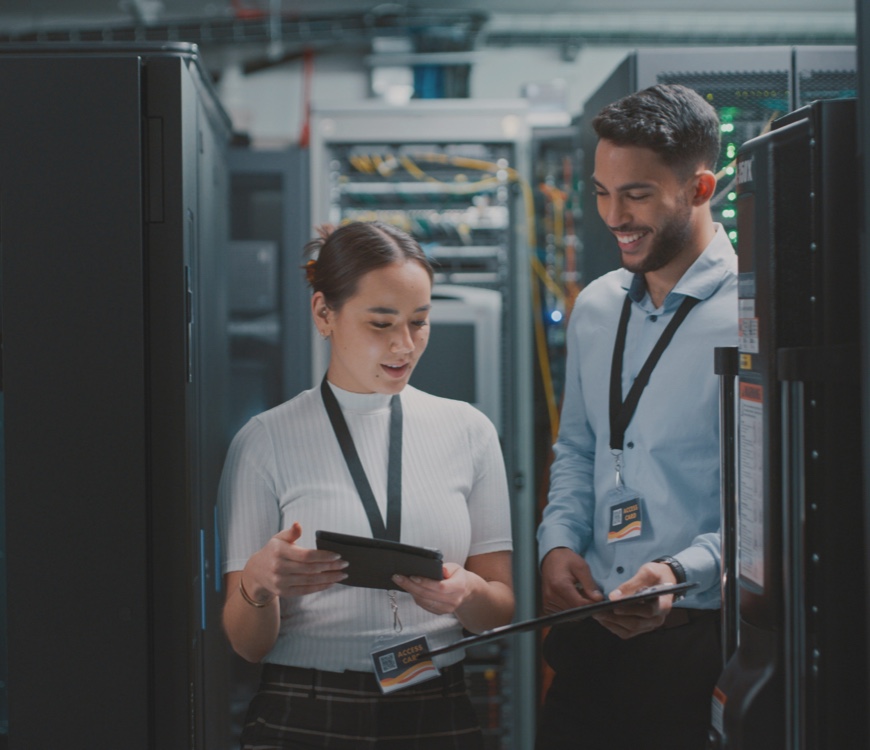 Do you have "IT?"
Our Information Technology department designs, builds and maintains the systems and applications that support our customers and employees in our Ohio, Pennsylvania and Virginia markets. Roles include Infrastructure Support, Cloud Operations, Network Engineering, Service Desk and End User Services, IT Requirements, Quality Management, Digital Technologies, Information Security, System and Data Integrations, Enterprise Data Management and more.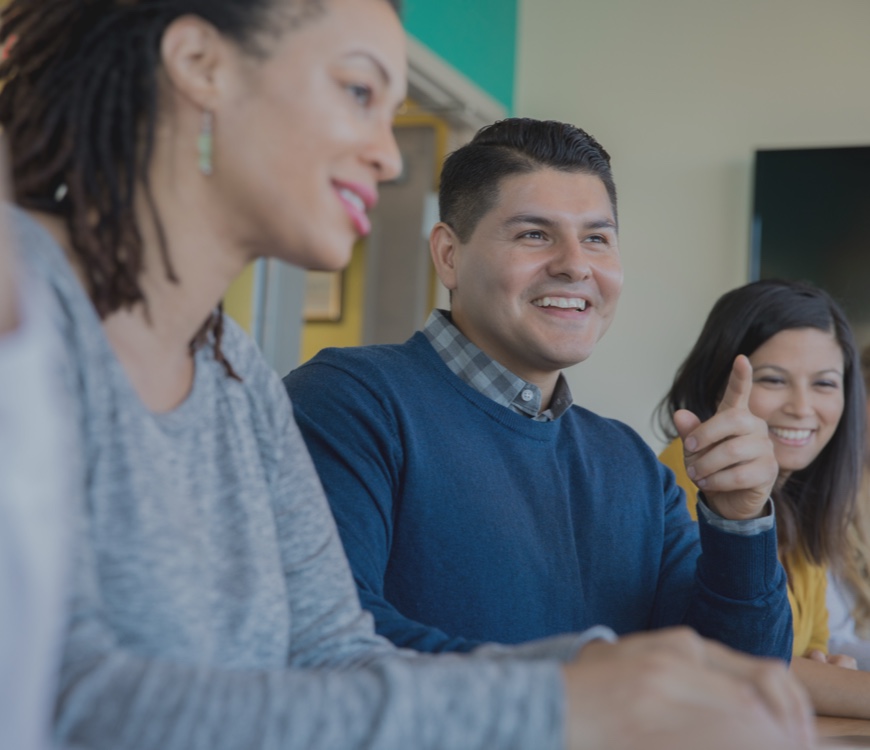 Back office administration: the backbone
Every department needs support to stay focused and efficient. That's where back-office support comes in. They play a super vital role, from welcoming guests into a department, compiling reports and daily review/reconcilements to creating correspondence to customers and assisting executive leadership. Opportunities in this area include Administrative Assistant and Coordinator roles, Collection Specialist, Back Office Clerk, Loan Administrator and Accounting Clerk.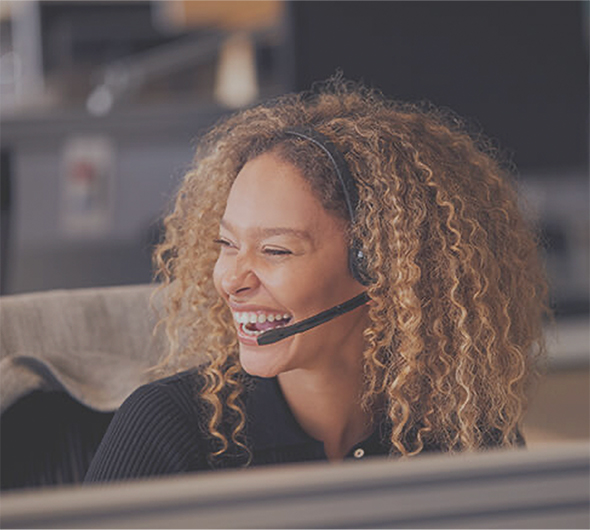 Customer service: key to everything
Our customer service teams are the faces and voices that greet our customers and build meaningful relationships. If you're a great listener who's committed to solving problems, recommending services, and putting our customers' needs first - we'd love to hear from you! Areas for work include Teller, Personal Banker, Call Center Representative and Services Support Representative.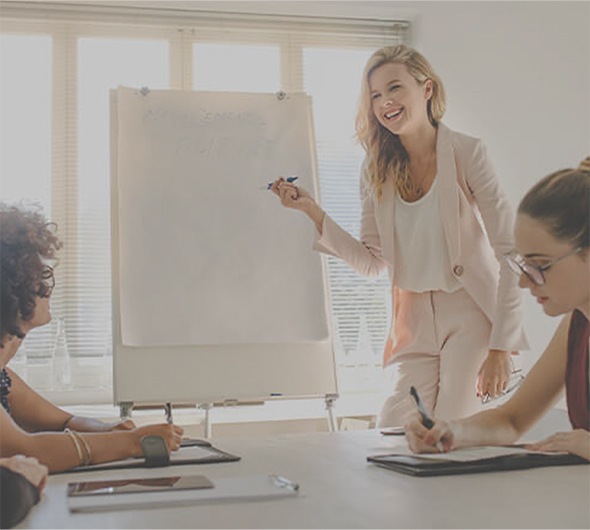 Sales: it's all about solutions
We believe in a consultative approach when making product recommendations to our customers. So, we value excellent listeners who have the skills needed to earn, trust and develop relationships. Opportunities in this area can include Personal Bankers, Relationship Bankers, Lenders, Mortgage Representatives, Portfolio Managers and Consumer Loan Sales Representatives.
Ready to do it?
Then Dollar Bank is ready for you. Right now, we're full of opportunities for people looking to make a difference in the lives of others. In the process, we'll make a difference in your life, too.