Travel Abroad Notification
Upcoming travel plans?
We can help minimize transaction problems and processing disruptions with your Dollar Bank cards when you are traveling abroad. Customers should notify Dollar Bank before traveling internationally. You may contact us by:
When traveling internationally or domestically, please make sure we have your most up-to-date contact information. Domestic travelers should only contact us if they need to update their contact information. For your protection, we always monitor your transactions for unusual activity and may need to contact you while you're away to verify activity. If you receive a call from one of our toll free numbers, please answer or return the call if a message is left to avoid the possibility of having your card declined.
Please note: Please do not email Customer Service for travel plan notifications - only the above methods can be used.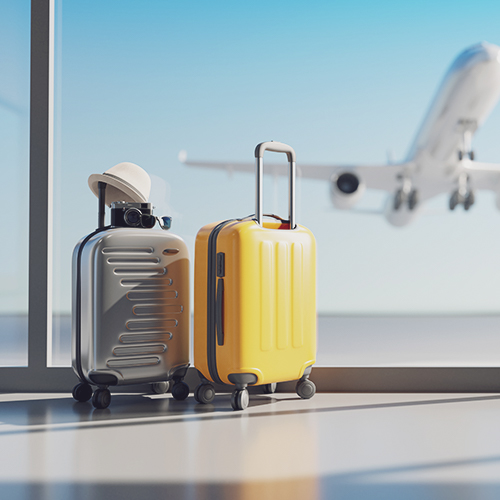 Additional reminders*
There are daily limits on your ATM and debit cards - call us for information about your limits.
International cross-border and currency conversion fees may apply.
To withdraw cash, look for ATMs with the Plus® or Mastercard® logo.
If your ATM card is linked to a savings account only, please be aware that many foreign ATMs do not allow access to savings accounts - to avoid this issue, call us to open a Dollar Bank checking account.
*See your complete card agreement for details.
Mastercard is a registered trademark of Mastercard International Incorporated.