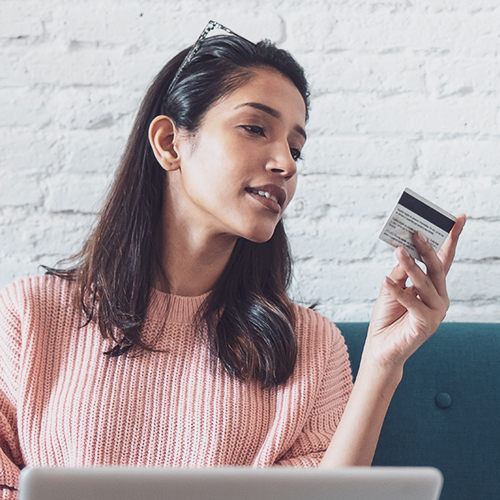 Convenience to meet your everyday needs
A debit card combines the convenience of an ATM card with purchasing power everywhere Mastercard® debit cards are accepted. Use it for banking at ATMs and Dollar Bank offices, and for everyday purchases such as dining, buying groceries, clothing, gasoline and more.
Debit cards are easy to use and the money comes right out of your checking account. Record-keeping is a breeze since every purchase and transaction is listed in Online Banking and on your monthly checking account statement.

Your debit Mastercard comes with Mastercard cardholder benefits such as Mastercard ID Theft Protection™ at no extra cost to you.*
You can choose the look of your debit Mastercard through the Custom Card Center. Select your favorite photo or image and upload it with a few simple clicks!
Dollar Bank ATM cards are also available if you prefer to add only ATM access to your checking or savings account.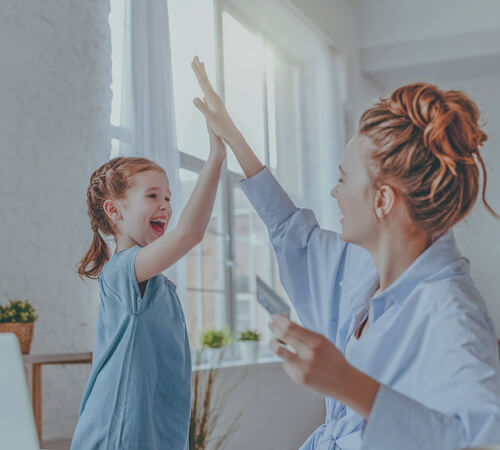 Protect yourself with Card Control
Our free Card Control app lets you decide how, when, and where your cards are available for use - allowing you to stay in control of your accounts. Turn your card on or off, set real-time alerts and more. Card Control works with your Dollar Bank personal and business debit and credit cards.
Report a lost/stolen card or fraudulent charges
To report a lost/stolen card or fraudulent charges for your debit or ATM card, call 1-800-242-2265, Monday - Friday from 8:00 AM - 8:00 PM and Saturday from 8:00 AM - 3:00 PM.
Dollar Bank representatives are available Monday - Friday from 8:00 AM - 8:00 PM and Saturday from 9:00 AM - 3:00 PM.
Email us: customerservice@dollarbank.com
*This benefit is provided by Generali Global Assistance Inc. Certain terms, conditions and exclusions apply. Please see your Guide to Benefits for details or call 1-800-MASTERCARD.
Mastercard is a registered trademark, and Mastercard ID Theft Protection is a trademark of Mastercard International Incorporated.