Overdraft Defense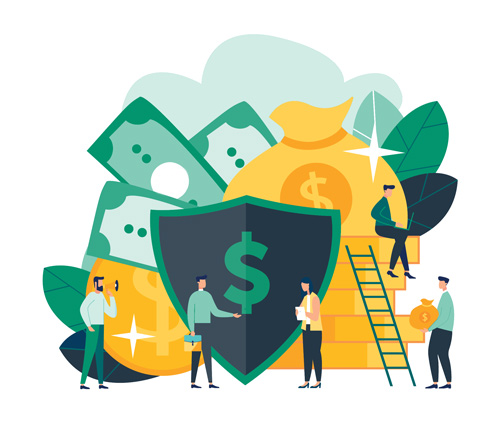 As a community bank, it's critical that we are adaptive to your needs. We've heard our customers and are simplifying our overdraft policies to help make managing your finances easier. How? By introducing our newest program for our personal checking customers - Overdraft Defense. Because you could use one less thing to worry about when the unexpected occurs.
What is Overdraft Defense?
Overdraft Defense is our commitment to shield you from fees, secure and shelter your account from added costs and simplify the ability to find out your account balance. It's a fresh idea and a protection system in place that:
Shields
When you don't have enough funds in your account to cover a transaction and we don't pay the item on your behalf, no fee will be charged.
Secures
Avoid bounced checks and declined transactions. With our optional Overdraft Protection, money from your savings can be automatically transferred to your checking to cover transactions that would otherwise overdraft your checking account.
Shelters
No overdraft fees on items under $5 with Safety Cushion.
Simplifies
Always know your balance with our easy-to-use Quick Balance feature or sign up for Daily Balance Alerts.
Frequently asked questions
For a complete explanation of how your available balance is determined, please visit our Deposit Agreement page.