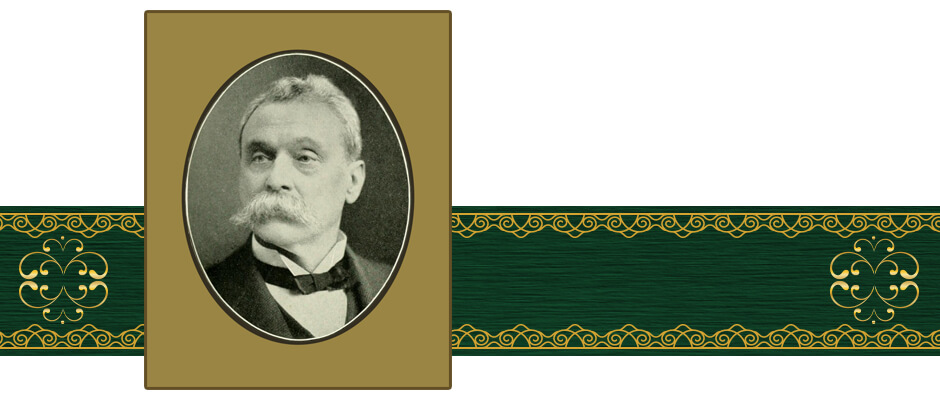 Irish immigrant James W. Arrott arrived in America as a youth, obtaining employment as a clerk in Philadelphia. In 1859, at age 24, he moved to Pittsburgh and started an insurance agency. He was instrumental in the operations of several large businesses, serving as the first treasurer of Standard Sanitary Manufacturing Company (aka "the bathtub combine" because it resulted from a merger), maker of bathroom fixtures.
Arrott was also a director of the Pittsburgh National Bank of Commerce and president of the National Union Fire Insurance Company.
Financial activity on Fourth Avenue, known as Pittsburgh's Wall Street, was hitting its peak around 1900. Local banks held over $200 million in capital, second only to New York City. Seeing an opportunity, Arrott sought to erect a building that would create a new point of distinction along Pittsburgh's skyline as well as provide more office space for the plethora of brokers and financiers in downtown Pittsburgh.
Dollar Bank issued a $500,000 loan to James Arrott in April 1902, thus financing the construction of one of Pittsburgh's first skyscrapers.
The Arrott Building, designed by architect Frederick Osterling, was both elegant and modern, featuring marble and brass in the lobby and high-speed elevators. More than 600 workmen labored to construct the building's 18 stories, including 100 skilled craftsmen who created the extravagant colonnades, cornices and balconies at the top.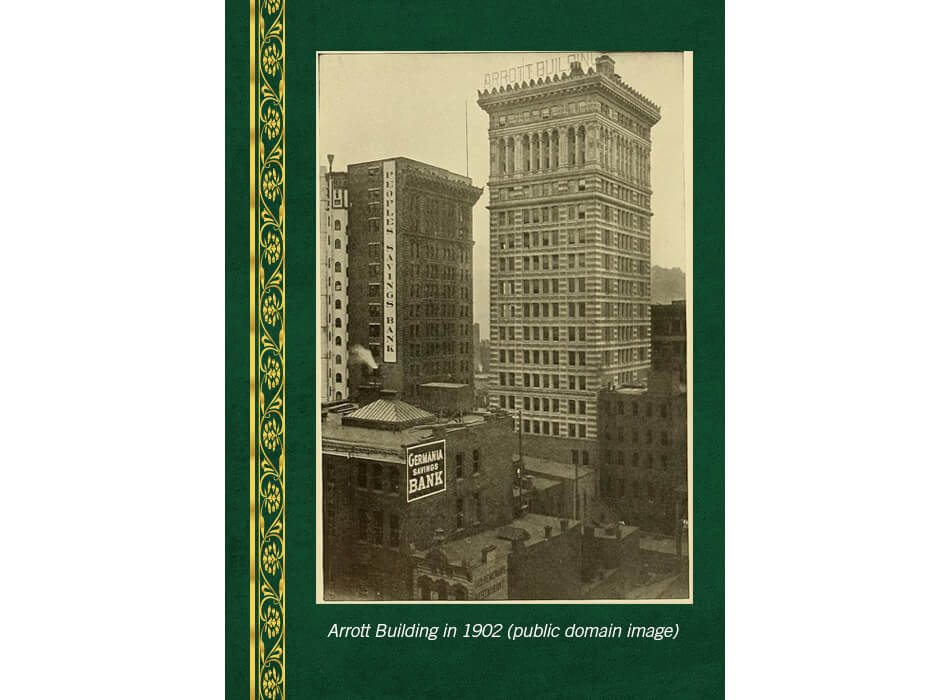 The Arrott Building still stands today at the corner of Fourth Avenue and Wood Street, a distinctive reminder of Pittsburgh's financial eminence at the dawn of the twentieth century.