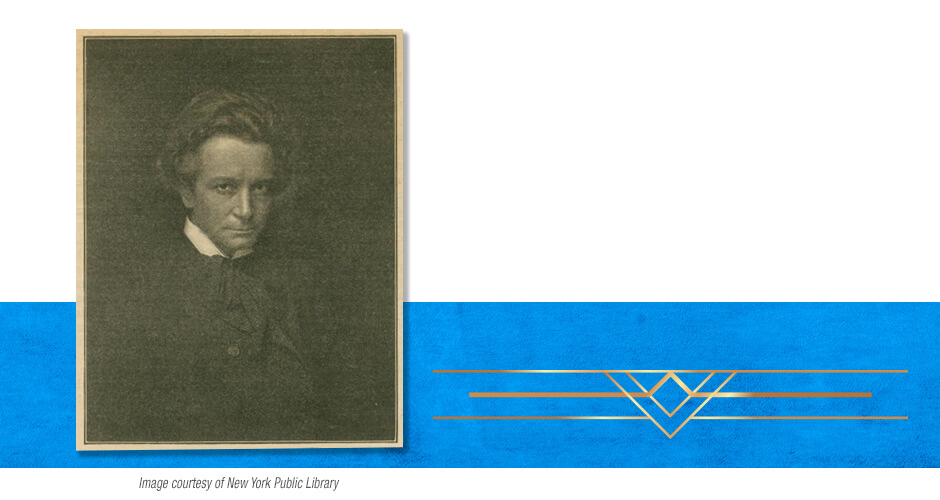 1862 - 1947
Born in Brighton, England, Ernest Walter Histed apprenticed as a youth with fellow Brighton resident John Jabez Edwin Mayall, renowned photographer of British royalty and famous artists. Mayall's cartes-de-visite of Queen Victoria and Prince Albert sold tens of thousands of copies in the 1860s.

Histed immigrated to America in 1881 and settled in Pittsburgh five years later. Not shy about publicity, Histed was a regular advertiser in local newspapers. His ads were frequently extravagant in their details. When he opened a new studio on Fifth Avenue, he boasted that it was "the finest of its kind this side of New York," complete with "rich moquette carpets" and "walls and ceilings, richly papered and decorated … adorned with fine crayon work, photos, views, handsome pictures … all executed by the masterly hand of Mr. Histed." Histed, in addition to being a photographer, was also an artist, creating works in pastels and watercolors.

By 1889, Histed was advertising himself as a society photographer, specializing in portraits of the well-to-do, while keeping his prices affordable – a dozen cabinet cards for just three dollars.

Histed's presence in Pittsburgh put him in the position of being able to arrive quickly in Johnstown after the calamitous flood of May 31, 1889. He shot dozens of photos documenting the utter devastation of the town. In just a few weeks, his studio received more than 4,000 requests from newspapers across the country, asking for permission to use his photos in stories about the tragedy.

After more than a dozen years in Pittsburgh, Histed became a summer resort photographer in Newport, Rhode Island, and set up a studio at 569 Fifth Avenue in New York City. His photo portraits were acclaimed in photography magazines, and his reputation as a society photographer was no longer an advertising label.

Constantly in demand by industrialists, celebrities and artists from the United States and Europe, Histed shot some 25,000 portraits of people who bore the famous names of the Gilded Age – Henry Cabot Lodge, George Bernard Shaw, the niece of J.P. Morgan, Henry Clay Frick and his wife, Adelaide, and socialite Ava Lowle Willing, who became the first wife of John Jacob Astor IV. There were also Vanderbilts, Whitneys, opera singers Emma Eames and Nellie Melba, actresses Lily Hanbury and Carmen Hill, British novelist William John Locke, painter and sculptor Glyn Philpot, Pope Pius X, U.S. President William Howard Taft, and the Grand Duke and Duchess Sergei of Russia.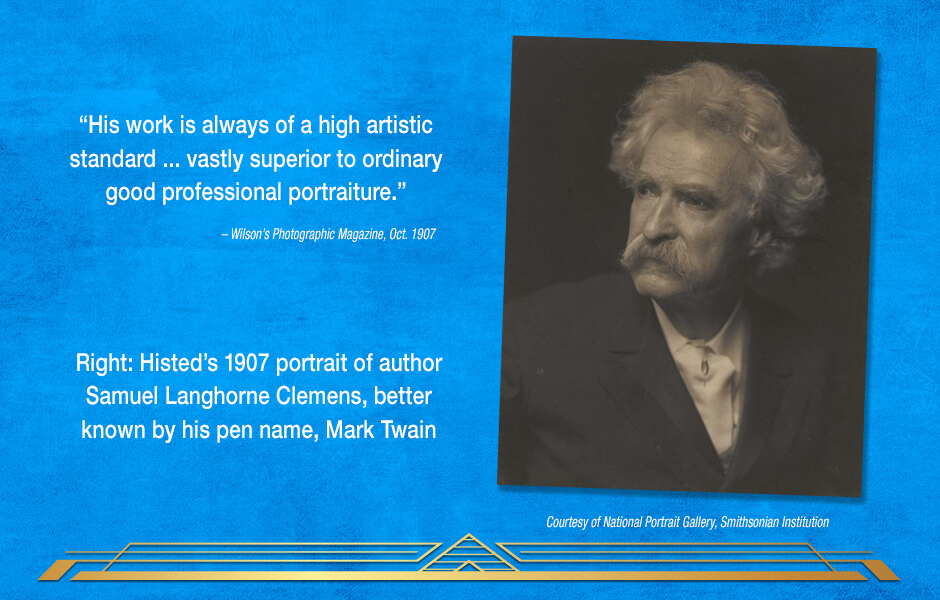 In 1905, Histed paid $6,500 for property in then-rural Palm Beach County, Florida. At the time Histed purchased the land, the population of the entire county was fewer than 5,000. The property encompassed what is now the area around Seaview Avenue and Coconut Row, stretching all the way to South Lake Trail, in West Palm Beach. Histed and his family wintered there for a number of years before making West Palm Beach their year-round home.

With an artist's curiosity, Histed studied his new environs, both the natural landscape and the people. He made botanical excursions to the Everglades, piloting his own boat. Histed's photographs of Florida Seminoles became part of a 1910 book on the tribe.

When Histed made South Florida his part-time home, he did not leave culture behind. He set up a photography studio on the east side of the Lake Worth Lagoon, near Henry Flagler's posh Royal Poinciana Hotel. Histed was one of the first of many celebrated Palm Beach portrait artists over the next several decades. The grounds of Histed's studio were used for open-air art classes for children, where students sketched nature studies. Histed, an avid gardener, grew his own flowers and fruit trees on the studio grounds. Annually, he donated thousands of flowers to local churches for their Easter Sunday services.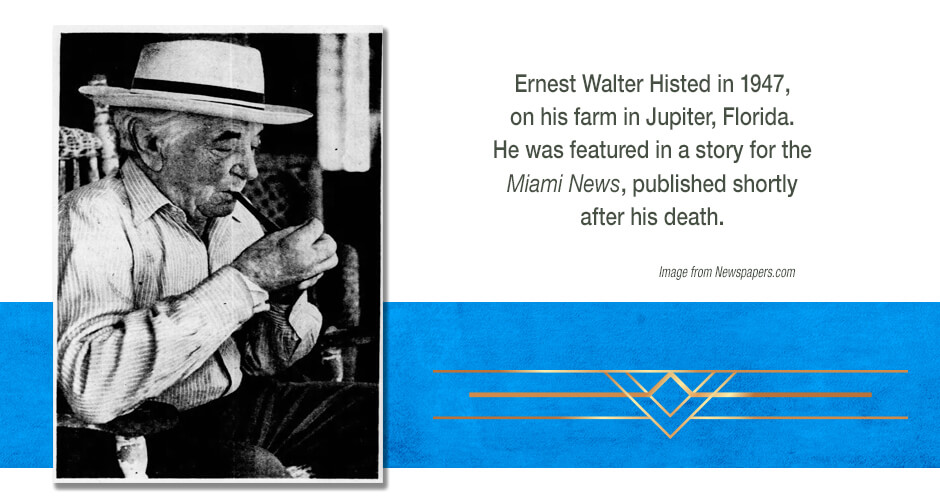 Around 1930, Histed and his family moved from West Palm Beach to Jupiter, where they lived on a 200-acre farm on the Loxahatchee River. Histed and his son, Ernest, Jr., landscaped the grounds around the house into a tropical paradise, which they nicknamed "Garden of the Gods."

Ernest W. Histed opened his savings account at Dollar Bank in March 1893.