Dollar Bank Announces 2021 Tuition Scholarship Winners
Dollar Bank announced today the winners of its annual Tuition Scholarship Contest: Uday Sharma of Moon Township, PA; Emily Kominsky of Mayfield Heights, OH; and Michael Sandelier Jr. of Virginia Beach, VA. Each student has been awarded a $10,000 scholarship toward their college studies. This is the fifth Tuition Scholarship Contest for Pennsylvania and Ohio, and the second Contest for Virginia.

As part of the Dollar Bank Tuition Scholarship Contest, participating high school seniors attended a virtual financial education seminar where they learned about beneficial money management topics such as budgeting, financially preparing for the future, understanding credit and more. Attendees were then asked to apply the fundamentals covered in the seminar by developing and submitting a personal finance budget and essay. One student from each of Dollar Bank's market areas (Ohio, Pennsylvania, and Virginia) was chosen as a Contest winner.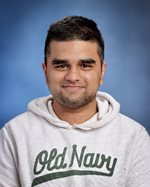 Uday Sharma is graduating from Moon Area High School and plans to attend the Community College of Allegheny. After earning an associate degree, Uday intends to transfer to a four-year university and earn a bachelor's degree in Cybersecurity.

"Dollar Bank has given me the opportunity to begin my academic career debtless, allowing me to concentrate on my studies and actively participate in community services. Not having monthly student loan bills will allow me to save up for my future education. This scholarship has opened a plethora of possibilities in my life and it will be the key to my success in becoming a Cybersecurity Specialist. In the coming years, I want to earn a masters' degree. Continuing my higher studies will allow me to advance in my career as well as help me to increase the depth and breadth in the field of technology."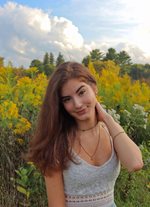 Emily Kominsky is graduating from Mayfield Heights High School and plans to attend Miami University of Ohio to study Middle Childhood Education. Her goals don't stop there though. She was actively involved in her high school's volunteering club and hopes to help better the lives of children in all communities by being a part of service-learning projects around the world.

"This scholarship has been a tremendous relief not only for myself, but my family as well. I am now confident that I can follow my dreams and enjoy my college career without it being a burden on my family. This has completely changed my life."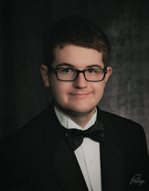 Michael Sandelier Jr. is graduating from Floyd E. Kellam High School. Michael attended the Advanced Technology Center in conjunction with his regular high school studies, where he learned website development and design, coding languages and how to run a successful web design business. Realizing his passion for this profession during his time at the Advanced Technology Center, he plans to attend Tidewater Community College to earn an Associate of Applied Science in Information Systems Technology with Specialization in Web Development.

"This scholarship is important for my educational aspirations and future goals because it will help me in my short-term goal of graduating college debt-free. Being debt-free, with savings in the bank, will put me that much closer to my short-term goals of beginning a successful career, living on my own, and being financially independent. This was the only scholarship I was awarded, and I am grateful to Dollar Bank for picking me as one of the recipients."




"At Dollar Bank, we believe that financial education is extremely important for students of all ages," said Jim McQuade, President and CEO of Dollar Bank. "We are proud of the accomplishments of the Tuition Scholarship Contest winners and hope the financial education they received as part of the Contest will help them to establish a financially stable future in college and beyond."

About Dollar Bank

Dollar Bank has assets of $11.5 billion. Today, Dollar Bank operates 82 locations throughout Pennsylvania, Ohio and Virginia and has over 1,400 employees. For more than 166 years, Dollar Bank has grown to become the largest community bank in the country, committed to providing the highest quality of banking services to individuals and businesses. Dollar Bank (Dollar.Bank) is headquartered in Pittsburgh, Pennsylvania.