Dollar Bank Adds Deborah Rice-Johnson and Evan S. Frazier to Board of Directors
Dollar Bank President and CEO, Jim McQuade, announced today that the Bank has added Deborah Rice-Johnson, CEO of Diversified Businesses for Highmark Inc. and Chief Growth Officer, along with Evan S. Frazier, President and CEO of The Advanced Leadership Institute to the Dollar Bank Board of Directors.
"We are delighted to add two exceptional and well-respected executives in our community to the Dollar Bank Board," said Jim McQuade, President and CEO of Dollar Bank. "Both Deborah and Evan bring a wealth of experience and knowledge that will continue to drive our mission and impact our culture as a community bank."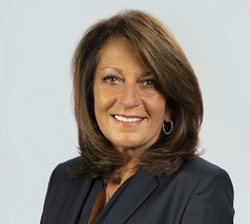 Ms. Rice-Johnson is an innovative health leader, driven by a passion for reinventing health care experiences and pioneering provider relationships designed to keep care close to home and lower costs for members. As chief growth officer, Ms. Rice-Johnson is responsible for pursuing a range of strategic partnerships, affiliations and acquisitions that will allow Highmark Health to unlock shared value to organizations and transform healthcare. As CEO of Diversified Businesses, she is responsible for nationally recognized Highmark subsidiaries including United Concordia Dental, stop-loss insurance company HM Insurance Group and healthcare technology and services firm Helion.
Ms. Rice-Johnson holds a bachelor's degree in business management from Carlow University. In 2014 she was named a Carlow Laureate, the university's most prestigious alumni award recognizing those whose work, thought, and action demonstrate the highest standards of professional accomplishment and leadership. In addition to Dollar Bank, her current board affiliations include, Pittsburgh Penguins Foundation, United Way of Southwestern Pennsylvania, Carlow University, Blue Health Intelligence, Evio, Penn State Health, Epilepsy Association of Western and Central PA, Chairman (Emeritus), and Variety the Children's Charity, President.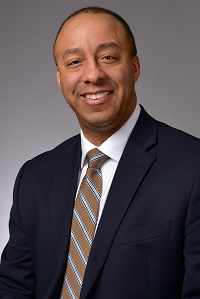 Mr. Frazier has extensive experience in both the public and private sectors, including 11 years as Senior Vice President, Community Affairs at Highmark Health. As CEO of The Advanced Leadership Institute (TALI), he led the transition of the organization from initiative to institute with its mission to cultivate Black executive leadership to strengthen companies, institutions, and communities. In partnership with Carnegie Mellon University's Tepper School of Business, TALI creates programs that educate, develop, connect, and position African Americans leaders for executive advancement.
Mr. Frazier holds a bachelor's degree from Cornell University and master's degree from Carnegie Mellon University. In March 2017, he completed the Wharton Executive Development Program at the University of Pennsylvania. Over the years, he has served as a trustee or board member for more than 30 community agencies and civic organizations. In addition to Dollar Bank, his current board affiliations include the Carnegie Hero Fund Commission, Carnegie Museums of Pittsburgh (Life Trustee), Bender Leadership Academy, The Pennsylvania Society Council, and he chairs the NSMH Legacy Fund. In addition, Frazier has received many local and national awards that include being recognized by Savoy Magazine as one of 2020's Most Influential Black Executives in Corporate America.
About Dollar Bank
Dollar Bank has assets of more than $11.5 billion. Today, Dollar Bank operates more than 90 locations throughout Pennsylvania, Ohio, and Virginia and has over 1,500 employees. Dollar Bank has grown to become America's largest mutual bank, providing the highest quality of banking services to individuals and businesses. For over 166 years, Dollar Bank has been committed to aiding the communities it serves by supporting quality of life initiatives, financial literacy programs, and organizations dedicated to helping individuals and families in need. Dollar Bank (
www.dollar.bank
) is headquartered in Pittsburgh, Pennsylvania.