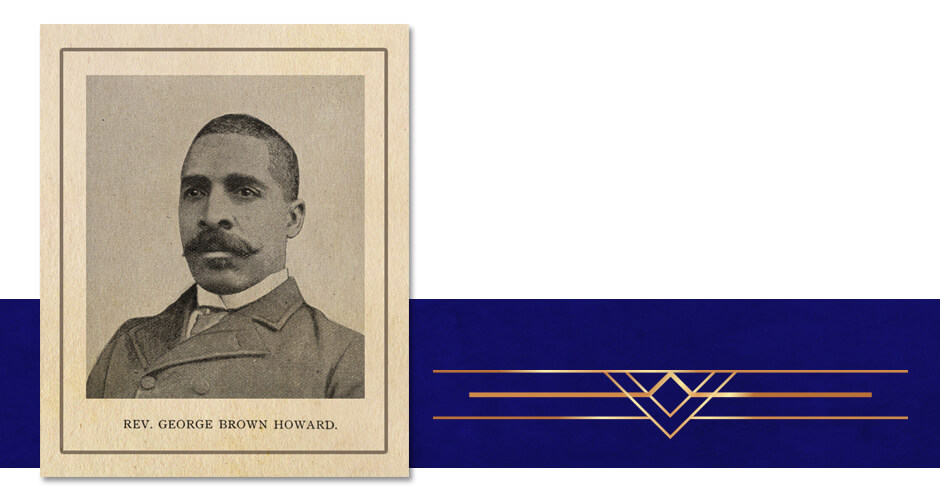 1855 - 1918
Rev. George B. Howard was a Hampton Institute alumnus who became a respected minister and leader in the Baptist community. In the 1890s and early 1900s, he pastored Gillfield Baptist Church in Virginia as well as Ebenezer Baptist and Central Baptist Churches in Pittsburgh.
Howard was born into slavery in Albemarle County, Virginia, around 1855 (various sources give different dates of 1851 and 1853). His parents were Warner Howard and Charlotte Gamble. There were six children, five of them girls. The Howard family remained in Virginia throughout the Civil War, settling in Charlottesville after the conflict. As a youth, George helped his father with farm labor.
In 1872, Howard enrolled at the Hampton Normal and Agricultural Institute. One of his classmates was Booker T. Washington, with whom he would remain friends until Washington's death in 1915. After Hampton, Howard studied at Storer College at Harper's Ferry. He preached and taught Sunday school classes for four years at small churches in Augusta and Page Counties, Virginia, before attending Richmond Theological Seminary, from which he graduated with high honors in May 1889.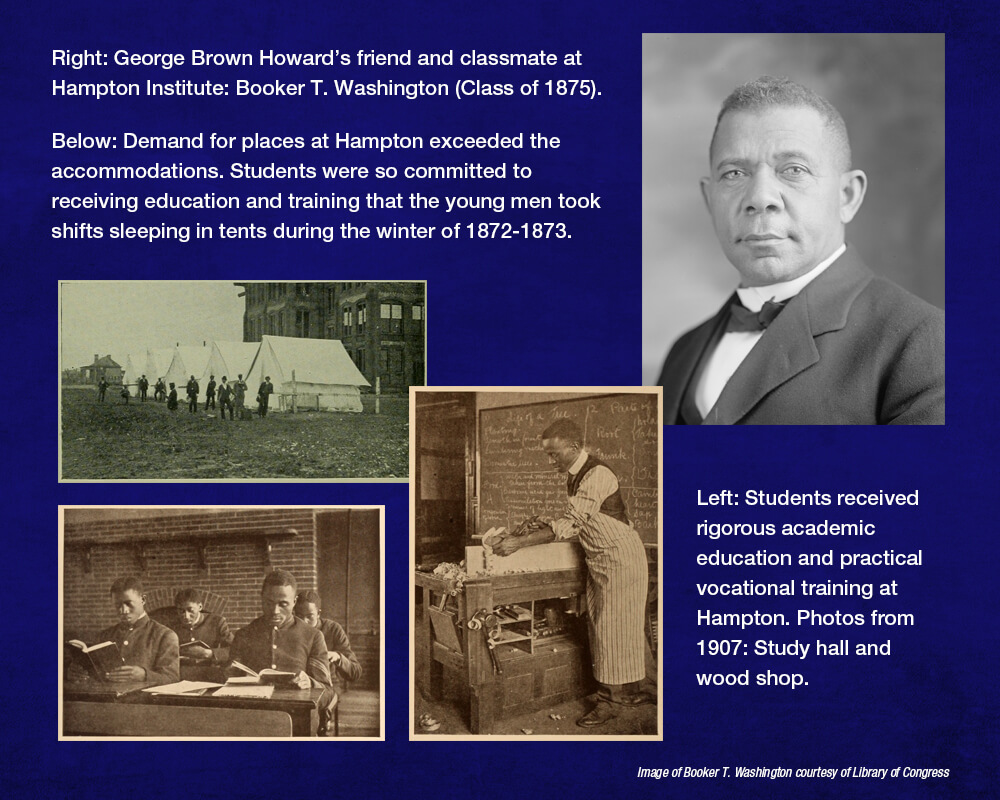 In 1890, Howard was appointed pastor of the First Baptist Church of Charleston, West Virginia. He served there until September 1896, when he was called to Ebenezer Baptist Church in Pittsburgh. The congregation grew by hundreds of members under his leadership.
In October 1900, Rev. Howard accepted a call from Gillfield Baptist Church in Petersburg, Virginia. One of the oldest black congregations in the United States, Gillfield Baptist enjoyed nearly 12 years of spiritual and physical growth during Rev. Howard's term as pastor.
Rev. Howard returned to Pittsburgh in March 1912 to lead Central Baptist Church. The congregation's house of worship at that time was on Lawson Street, but they were already outgrowing their facilities. The following year, in November 1913, the congregation took formal possession of the former Centenary M.E. Church building on Wylie and Kirkpatrick Avenues. This would be the congregation's home for many years to come.

Rev. Howard was a true leader in his denomination. In addition to pastoring eight churches over his more than four decades as a minister, he baptized thousands, married thousands of couples, and helped build five church buildings. He represented black Baptists at two world Baptist conventions and was a delegate to the National Baptist convention for 27 years. He edited and ran a church newspaper for three years. In December 1907, he was offered, but declined, the presidency of Virginia Theological Seminary and College in Lynchburg, Virginia.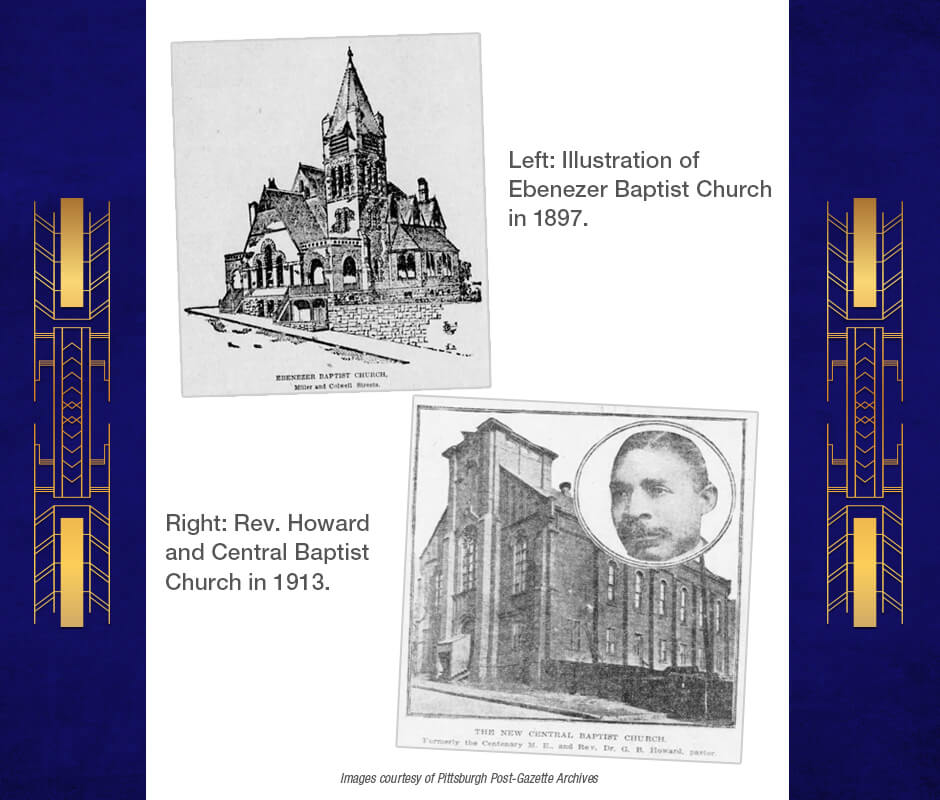 Rev. Howard married Rachel Derritt in February 1878, in Virginia. The couple had five daughters and four sons. Their son, Roscoe Howard, graduated from the University of Pittsburgh in 1926 with a B.S. in zoology. He pursued his M.A. and Ph.D. at Cornell, and ultimately became a professor and head of the biology department at Virginia State College.
Rev. Howard's sudden death in June 1918, which occurred in church as he was about to preach a sermon, was a conspicuous loss to the Pittsburgh community. His reputation was unimpeachable. The Pittsburgh Press called him "fearless" and "of strong integrity" … "an able pulpit orator, a man of excellent executive ability," who "had no peer in the high regard and appreciation with which he was held." In June 1932, Howard Gospel Temple on Center Avenue was named in his honor.
Rev. Howard opened a savings account at Dollar Bank in October 1898.